---
Technical Support Contact
Calibration – Start Here
Make a steady stick
Establish a Level Grade Line
Mark a Level Contour Line
How to Measure Elevation
Privacy Policy
---
Calibration – Start Here
All phone hardware is different, in order for SIGHTleveler to be more accurate, calibration is required.
Tools needed for Calibration
4' level or long flat level area (like a countertop)
Block of wood or anything freestanding that can be marked with a pen or marker (even a cereal box)
Permanent Marker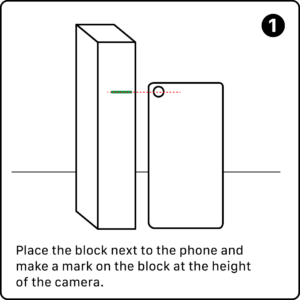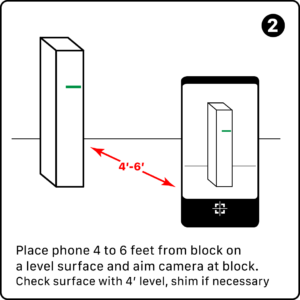 Note – the more accurate your calibration block is made, the more accurate SIGHTleveler can be. Keep the calibration block for future use. It is recommended to calibrate SIGHTleveler before starting a new project. This ensures the most accurate readings possible.
---
Make a Steady Stick
A steady stick is a support for your phone to increase accuracy and repeatability of SIGHTleveler. By attaching the phone to a support, the height of the camera is consistent between measurements. A selfie stick or camera monopod can be used as a steady stick. If these are not available instructions to create a simple steady stick are listed below.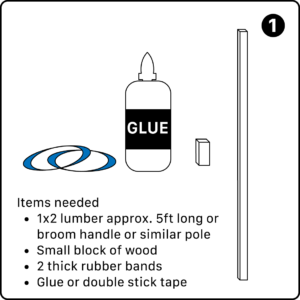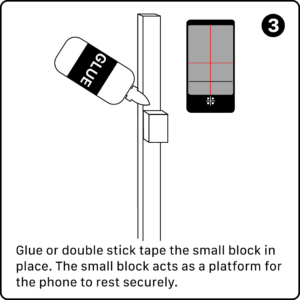 ---
Establish a Level Grade Line
This procedure requires that the centerline of the lens is marked on the front of the phone. This mark should be made in a way that does not damage the phone. The preferred method is to us painters tape. Another option is to mark the case of the phone with a contrasting color.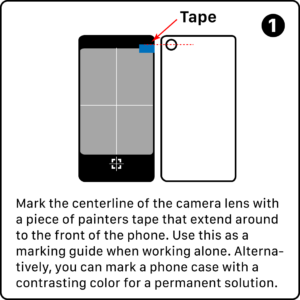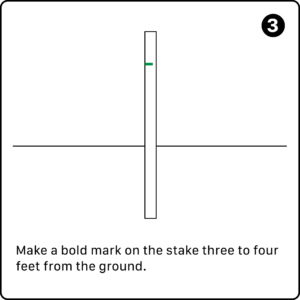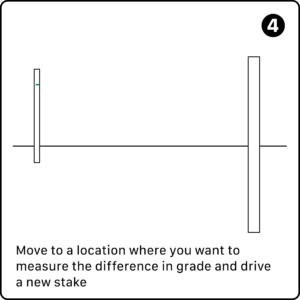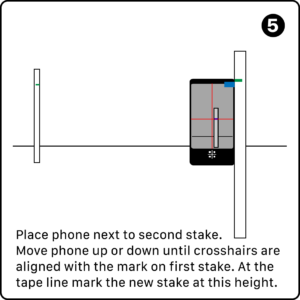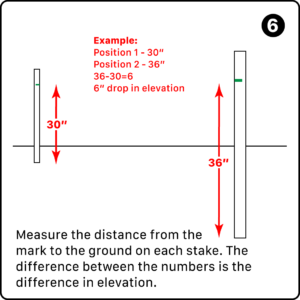 ---
Mark a Level Contour Line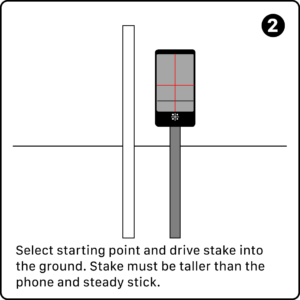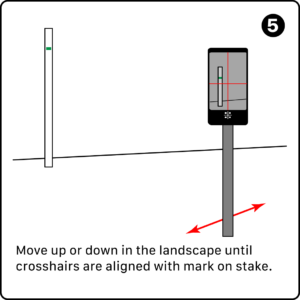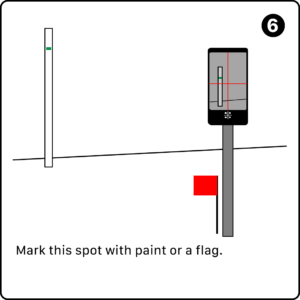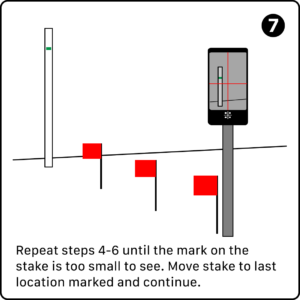 ---
Measure Elevation
In order to measure large differences in elevation, multiple readings must to be taken.